Embrace The Luxury of Peace of Mind
It's a brand new year, and it is time to set some new goals. Instead of making the same old tired, worn out goals you try every year, like losing weight or growing your hair out, let's try one that will really help you and your peace of mind. Girl, what is one task that you can outsource, ask somebody to help you do, that will give you more freedom, joy, and peace of mind? What is something that aggravates the shit out of you, gets on your nerves, and you are tired of fussing, complaining, and being so all-around grumpy that you need to get rid of or ask for help to complete?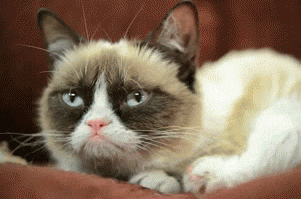 2022 is the year we get rid of the title "Strong Black Woman." Damn that shit! We're embracing the title of Happy Black Woman, Joyful Black Princess, or Black Woman Walking in Her Peace and Purpose. It's time that we embrace the luxury of peace of mind.
We can't afford to be stressed out, overworked, and underpaid anymore. We can't afford to be trash cans for our friends and family and their problems. We can't afford to take care of everyone else and not take care of ourselves. We need to make peace of mind a priority, PERIODT!
Honey, I am challenging you to outsource a chore you hate! Make those kids wash their own clothes. Ask your husband to take care of dinner 2 nights a week. Hear me, my sister, when I tell you this: Stop your take over spirit! Yes, I said it! Don't worry about how the task is getting done, as long as it is getting done! Some of you aren't getting any help because every time people try to help you, you get mad and take the task back. Your way is not the only way to get something done! You are the creator of your own hot mess! Nobody helps you lifestyle. Girl, stop tripping and accept the help! If that man buys pizza and wings for dinner every time it's his night to cook, shut up and eat those wings. Your kids are not starving! Remember, it is about peace of mind.
Let's talk about work. Take the extra five or ten minutes to teach someone how to do a task that would relieve pressure from you. OOh, I am preaching to myself now! Give them the opportunity and room to grow and make mistakes. This will not only empower them but empower you as a leader. Just like it took you some time to learn how to do that task, it will take them time to learn how to do it as well. Learn to be a teacher. Practice patience, show love, and encourage them to do their best.
This is to my fellow single ladies: As we're dating in 2022, we are not going to put ourselves on a timeline and set unrealistic expectations of how the relationship needs to progress. What we're going to do is seek God for wisdom as well as learn to enjoy the moments of courtship! Allow the right person to court you, get to know you; and take the time to get to know them as well. Love is a beautiful thing that should not be rushed but allowed an opportunity to grow.
Alright, Pretties, until next time!
Jay L Harris is the owner of Jay L Harris Creative Werks & the creative brainchild of Pretty Smart Chics. Having written books, ebooks, designed journals, planners, & launched an ezine, she is on a mission to help women live bold, brilliant, beautiful lives they enjoy by helping them get paid for their creativity!