Meet Truvine Walker: Speech-Language Pathologist
Updated: May 27, 2021
When my team & I came up with the idea to honor ten women who exemplify the Pretty Smart Chic brand, Truvine Walker's name was first on my list. I have known Ms. Walker since college, and she has always carried herself with style and grace. Let's learn more about Ms. Tru.
JLH: What motivates you to go to work every day?
TW: I was blessed to select a career I truly love; however, there are days when I question why am I subjecting myself to the politics of working in a school system when I could be in private practice or in a medical setting, because I have done both. In these moments, I remind myself that I am in the trenches advocating for the needs of all students, but especially for my students who are Black, Indigenous, or Persons of Color. The profession of Speech-Language Pathology is 92% White; however, the caseloads are often at least 50% Black, Indigenous, and People of Color combined. Some of my White colleagues are learning about what it means to be anti-racist and culturally responsive; however, there are many who don't see the need or have the desire to improve their ability to understand children of other cultures. It is my strong opinion that you cannot truly serve or help someone you are unwilling to or are incapable of understanding. Keeping this in mind, I go to work to advocate on behalf of my students, to teach the parents of my students and the students themselves to know their strengths and challenges and to advocate for their needs. In addition, I often take on the added responsibility of supervising new graduates in the profession because I think that by being willing to educate them about the importance of being culturally responsive and demonstrating the efficacy in the formative years of a new professional, I can influence one person who may go on to influence several more. The short answer is I do it for the outcomes, not the income.
JLH: What inspires you to work in this industry?
TW: My reason for choosing speech-language pathology is that I get to help people from the beginning of life to the end, depending on which area of practice I choose to work. I work diligently to maintain knowledge about current data and practices in both the educational and medical scopes of practice in the field. At the end of every day, I know I have tried my best not only to help others but also to teach them to advocate for themselves. Seeing people learn and grow inspires me; and in this profession, the possibilities to witness growth and progress are endless.
JLH: Describe a time when you failed and how that failure affected you personally? Professionally?
TW: As someone who lives life unapologetically, it's hard for me to say that I failed personally or professionally. When most people see failures, I see disappointments; and disappointments, for me, are learning opportunities. I talk myself through my disappointments by saying, "This is not what you wanted, but what did you learn?" In every outcome, positive or negative, there is something that can be learned. I'm an introverted, private person living an ambivert lifestyle, so I won't share a personal disappointment. Professionally, I was disappointed the one time I applied for a job at a university as a Clinical Supervisor, was told I was the best candidate, but didn't get the job. I do feel as if my race was an issue; however, I believe if God wanted me to have that job it would have been mine. When I talked myself through the aftermath, I was reminded that I have much more patience with school-aged children than adults in college with a school-age mentality. I applied for the job because someone sent it to me and said, "You would be great for this position; please consider applying." In hindsight, I know I would have been great for the position, but it wouldn't have been great for me.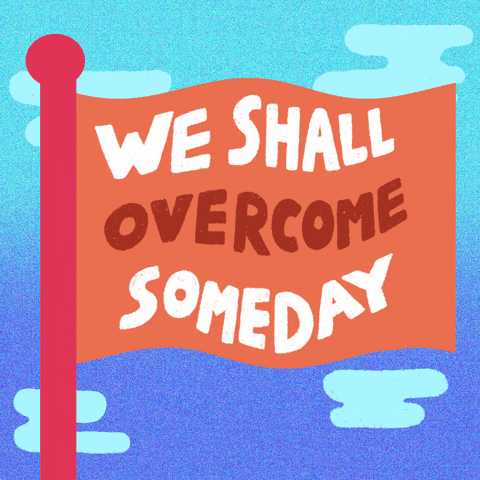 JLH: What advice would you give your 19-year-old self?
TW: The advice I would give my 19-year-old-self would be to keep taking Spanish, and learn as much as you can. While there is other advice that would have been beneficial, if I had continued beyond what was required in Spanish, I would probably be able to better support my Spanish-speaking students and their families without having to rely on interpreters.
Learn more about Truvine Walker in our latest issue at www.simplebooklet.com/whosthatchic